Metallurgical
Chromate Coating on Zinc and Cadmium Surface Analysis
Coating/Plating/Case Thickness
Corrosion Studies
Energy Dispersive X-ray Analysis (EDS)
Grain Size
Grain Structure
Hardness
Hydrogen Embrittlement
Lead-free (Pb-free) Testing
Metallography
Microfocus X-ray Radiographic
Microhardness
Microsection
Microstructure
Optical Emission Spectroscopy
Photomacrography/Photomicrography
Plating Thickness (Destructive/Non-destructive)
Salt Spray (Fog) Corrosion Analysis
Stress Corrosion
Welding Examination
X-ray Radiographic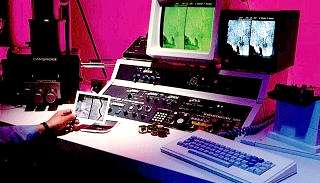 For our customers who require high resolution topographical imaging, we offer the finest instrumentation available: Scanning Electron Microscopes (SEM), including a large specimen chamber and low vacuum capability for the analysis of uncoated non-conductive samples, equipped with Energy Dispersive X-ray Spectroscopy (EDS) for elemental analysis, mapping, line scan, etc. The instruments are designed to provide high resolution images up to 300,000X.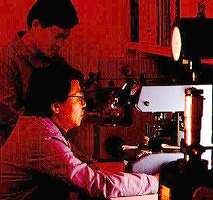 A partial view of our Hardness Testing stations, showing two micro-hardness testers and one Rockwell type hardness tester. With these instruments, we are able to offer our customers a wide range of testing on various materials.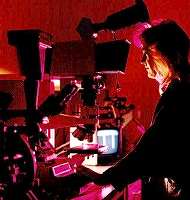 A partial view of our Metallurgical examination areas, showing metallurgical microscopes. These instruments, along with our cross-sectioning and polishing equipment, make the Optical Metallography facilities at Pacific Testing among the most extensive in the industry. In addition, these facilities are under the supervision of our Chief Metallurgist, with a Ph.D. in Metallurgy.