Chemical
Our modern and comprehensive Chemical Laboratory's capabilites include, but are not limited to, the following areas of interest:
Alloy Identification
Chemical Composition
Chemical Resistance/Stain Resistance
Contamination Analysis
Density & Specific Gravity
Diffuse Transmission Density
Fourier Transform Infrared Spectroscopy (FTIR) with microscope (ATR)
Ion Chromatography (IC) - anions, cations, weak organic acids
Ionic Contamination Analysis
Inductively Coupled Plasma-Optical Emission Spectroscopy (ICP-OES)
Lead-Free (Pb-free) testing
Metal Purity (Cu, Au, Solder)
Optical Emission Spectrometry (OES)
Organic Contamination Analysis
pH Analysis
Porosity
Positive Material Identification (PMI, XRF)
Refractive Index
Resin Content
ROSE testing
Salt Spray (Fog) Corrosion Testing
SEM/EDS
Solderability
Viscosity
Water Absorption
Water Analysis
X-Ray Fluorescence (XRF)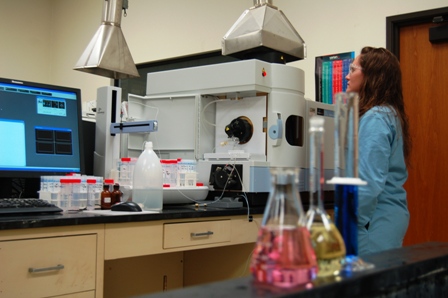 A partial view of our Chemical Laboratory, showing an Inductively Coupled Plasma-Optical Emission Spectrometer (ICP-OES) being used in Metals and Elemental Analysis.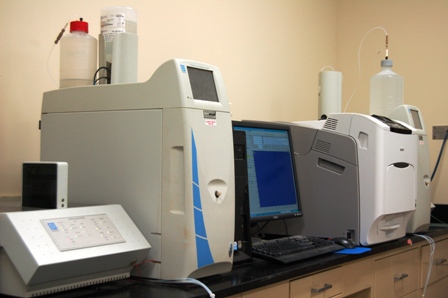 We have the sophistication to detect very low level concentrations of Ionic Contamination by Ion Chromatography (IC). Our state-of-the-art test equipment can detect and identify parts per million (ppm) contaminants in solutions or industrial products, such as printed circuit boards. Specific ion identification includes such anions as Nitrates, Nitrites, Bromides, Chlorides, Phosphates, Fluorides and Sulfates, as well as such cations as ammonium, Ca, Li, Mg, K and Na, and certain Weak Organic Acids (WOA).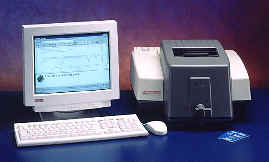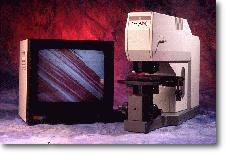 Our Fourier Transform Infrared (FTIR) Spectrometer is used to identify contaminants of organic, non-metallic materials (and certain inorganics) including plastics, pure liquids, and minerals such as silicates. The FTIR is also equipped with a microscope, which can identify micro-contaminants using either the attenuated total reflection (ATR) method or the external reflection method.